On 24th April 2017, Coach Rik was inducted into the Philipino Martial Arts Hall of Fame at an awards ceremony held at the Makati Sports Club in Manilla, Philippines.
Rik was recognised as one of the Top 10 Filipino Martial Artist on the planet after numerous competition successes including becoming World Champion in Hawaii last year.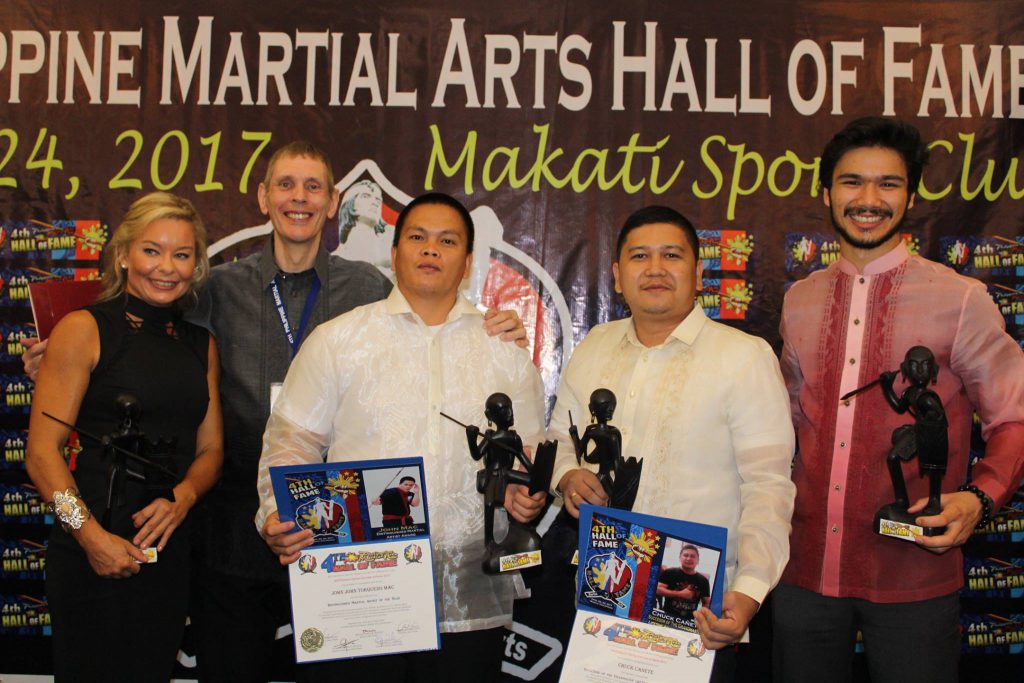 Here is what Coach Rik had to say about this fantastic achievement.
"Last night, I received my biggest honour to date. I was inducted into the Philippine Martial Arts Hall of Fame as one of their Top 10 Filipino Martial Artists.
There are so many people to thank for this as it isn't me responsible but the support I've had from others that got me to this point.
My family have always given me support, my mum makes sacrifices all the time so I can chase my ambitions.
My awesome fiancé who's travelled the world with me to achieve some of her own dreams and make sure I reach mine.
The PMAHoF board and especially Punong Lakan Garitony who has worked himself too hard to make sure everyone receives recognition for their efforts and progress the Filipino Martial Arts.
To all of my training partners, students and teachers I thank you.
The man who has had the biggest impact on my life, who has given me so much and continues giving is GM Anton St James or 'Chief' as most of us know him. And as most of us know he is one of the most selfless, giving people you will ever know.
Thank you for giving me the direction and worth to receive such an award"
A big congratulations to Coach Rik from everyone at Masters Academy Plymouth.
To learn more about our Filipino Martial Arts classes (or any other of the styles we teach) call 01752 262233 or CLICK HERE. Don't forget to ask about your FREE Trial.